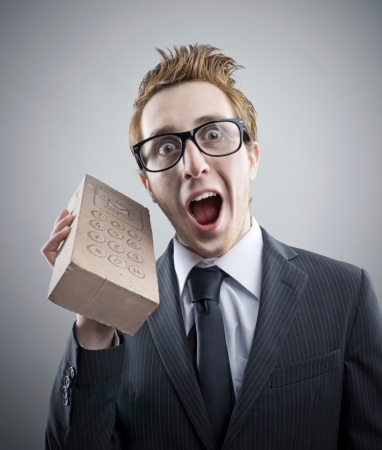 Cybercriminals are taking advantage of your curiosity with the latest telephone scam! If your telephone rings and the call appears to be from area code 473, don't answer the call. This scam, designed to charge you outrageous rates for answering the phone, has been around for years. And it's striking again so beware.
Many victims believe the area code 473 is domestic, however, it's not. The area code 473 is actually signifying an international call, which will be extremely expensive to answer or call back. In fact, cybercriminals ensure the number appears as a premium service number, so you will be charged $20+ for the first minute after answering the phone. So what kind of tactics are used to make sure you answer the phone?
The caller will ring once and disconnect to intrigue you.
The caller will wait for you to answer then make sounds of distress and hang-up.
Both of these tactics are used to lure you into their scam. This scam primarily targets victims throughout the United States. The cybercriminals responsible for this scam tend to avoid using Canadian numbers. If your phone rings from the area code 473, don't fall victim to your curiosity. As they say, curiosity killed the cat, but in this case, curiosity leads to a shocking phone bill!
The Evolution of the "Ring and Run" Scam
Prior to the wide-spread popularity of the Internet and cellphones, 900 numbers and pagers were incredibly popular. The "ring and run" scam used these numbers to call victims, however, people discovered the scam and avoided answering or returning calls from 900 numbers. The extensive amount of new area codes has led to an increase in "ring and run" scams. It's difficult to recognize the difference between a domestic number and an international number.
You can stay safe by avoiding phone calls from the following international area codes:
For a more extensive list of international area codes used in this scam, visit http://www.forbes.com/sites/josephsteinberg/2014/02/01/dont-return-calls-from-these-area-codes-its-a-scam/.
To learn more about the "ring and run" telephone scam, give us a call or send us an email. We can help you stay up to date on the latest scams targeting your area.